Angier NC Roofing
Expert Roof, Siding, Gutter Contractor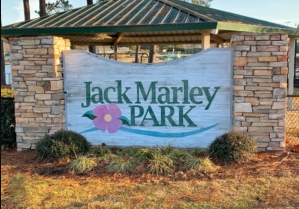 Our Angier North Carolina roofing customers live in a beautiful and thriving community!
Angier, also known as the "Town of Crepe Myrtles", is an adorable little, rural suburb of Raleigh that is located in Harnett County, North Carolina. This small town covers just under three square miles but don't let that fool you. Angier has gained a lot of popularity and has nearly doubled in population since the year 2000. People are attracted to Angier for its more rural feel, its cute little downtown area, and its convenience to Raleigh.
Due to is rapid growth in population, Angier is full of new construction developments that are sprinkled between more mature properties. Homes, both new and old, require regular maintenance. Cavalry Roofing can be your go to company for all of your roofing, siding and gutter needs!
Visit our North Carolina roofing portfolio and see what superior roofing replacements look like! Contact us online today or call (919) 888-1906 to get a quote on your Angier exterior home maintenance needs.
(See our other Cavalry Roofing North Carolina service areas here.)
ROOF REPLACEMENT, INSTALLATION AND REPAIR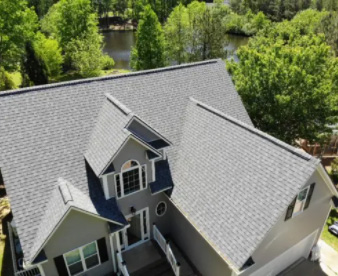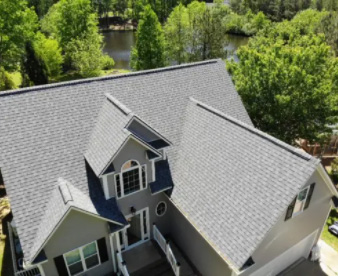 If you've recently experienced a storm that has damaged the shingles on your roof, then chances are you're seeking to find the best roofing company in Cary that will not only work well with your insurance company, but will do the job quickly, efficiently, and with materials that will last the lifetime of your home. You also want to make sure that quality control standards are the very best so nobody tries to cut any corners. Cavalry Roofing works with the two most common types of roof in Cary:
Architectural Shingles – Known for being extremely durable which also provide great insulation, architectural shingles are very popular in Cary since they are cost effective and can easily they can be repaired without needing to replace the entire roof in most circumstances.
Metal Roofing – Consisting of either copper, steel, or aluminum panels, metal roofs are so durable that they have 50 year warranties. They come in bright and bold colors which can dramatically improve the aesthetic appearance of any home, especially when the color of the roof matches the window shudders. Factor in how they lower energy costs since they reflect solar energy, and you can see why they are so popular in many Cary neighborhoods.
Cavalry Roofing can not only help you navigate the process of replacing the roof on your home, but they are very well versed in dealing with all the insurance company's that can sometimes be very demanding. Even if you're not seeking to repair or replace your roof due to storm damage, you can still rely on Cavalry Roofing to be the best roofing company in the Cary area for handling your roof installation. Call today for a free, no obligation quote that will be within your budget and will provide you with a new roof that will last for years to come.
VINYL SIDING INSTALLATION AND REPLACEMENT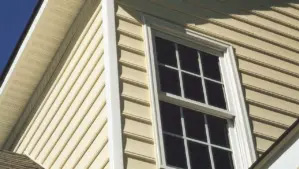 Although vinyl siding can not only improve the appearance of your home, there is also the added benefits that it can last for years with very little need for upkeep except for washing it every year. Since most vinyl siding manufacturers create siding that can match up the color, size, and texture of your current siding that was made by a different manufacturer, repairing damaged siding is a cinch since it's just a matter of selecting a similar style to replace your storm damaged siding.
No matter whether you want to repair and replace your Cary NC siding due to a storm, or if you're seeking to install new vinyl siding on your home to upgrade it's appearance, Cavalry Roofing can help you easily with their years of experience in both new siding installations as well as dealing with any insurance claims you have for siding damaged from a storm.
GUTTER SYSTEMS & GUTTER GUARDS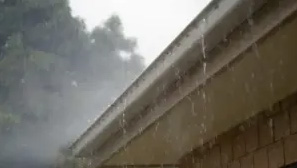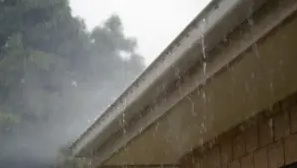 Seamless gutter systems have the benefit of preventing roof and siding decay, mold growth from rain seeping into the siding, and landscape erosion that can occur when rain spills off the roof without any type of drainage path. Gutters can not only protect your property from damage, but adding gutter guards can make them maintenance free since they prevent clogging that would periodically require cleaning.
Cavalry Roofing provides seamless gutter installations, replacements, and repairs along with the choice for gutter guards for a maintenance free gutter system. These systems come in a variety of colors, and can match the exterior of your home. Call Cavalry Roofing today, and allow them to show you how a seamless gutter system can not only save your property, but can save you time from not needing to clean them.