Residential & Commercial Roofing Apex NC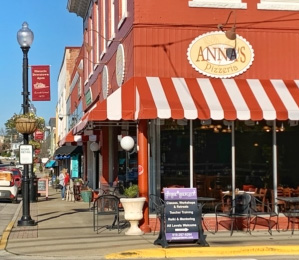 If you own a home or business in beautiful Apex North Carolina, roofing services from Cavalry Roofing can keep your property in top-top shape!
Roofing, Siding, Gutter Replacement & Roof Repair Apex NC
Apex was established in 1873 and is located just southwest of Raleigh in Wake County, North Carolina. Apex is an adorable city filled with a rich history, beautiful homes and tons of outdoor green spaces. At the heart of it all is a historic downtown district that people flock to in the evenings and on weekends. It is easy to understand why Apex is known for being "The Peak of Good Living".
All of these factors contribute to its rapid growth rate. The town has almost doubled since 2010 with the new population count close to 60,000. This growth has contributed to a large amount of new construction developments and businesses. The result is that Apex has a beautiful mix of old and new.
Cavalry Roofing is happy to serve the Apex area and aid you (new or older homes) with any of your exterior home maintenance needs. Cavalry provides the skilled roofing Apex NC home and business owners rely on. We also provide siding installation and repair, gutter repair and replacement, and complete seamless gutter systems with gutter guard upgrades.
View our North Carolina roofing portfolio and call us today at (919) 888-1906 to schedule your quote for roofing, gutters or siding!
(See our other Cavalry Roofing North Carolina service areas here.)
ROOF REPLACEMENT, INSTALLATION AND REPAIR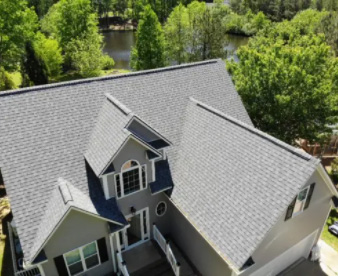 Cavalry Roofing provides 4 main types of Apex NC roofing services:
Roof Inspection:
A roof inspection can determine whether a roof simply needs repairs, or if it needs to be completely replaced. It is required to determine the extent of any long term damage or storm damage, whether the existing roof materials are worn out, and if they are able to be repaired or replaced. The roof inspection is also needed if there are any insurance claims that will be filed since the insurance company will need to determine the extent of any damage that is covered under the terms of the policy.
Roof Repair:
Many times a roof can be repaired by simply replacing damaged shingles or metal panels (if replacements can be found that match), or there needs to be any repairs to areas around skylights, chimneys, vents, pipes, walls, or flashing. Repairing a roof is most commonly done when the roof is relatively new.
Roof Replacement:
If a roof has sustained extensive storm damage, or if the roof is showing strong amounts of deterioration due to age, then it's usually a good idea to do a roof replacement. Replacing a roof also comes with warranties that can range from 25 to 50 years depending on the materials used.
Roof Installation:
When building a new home, selecting a company that has experience in repairing and replacing worn out or damaged roofs can make a big difference in the level of quality that goes into the installation of the roof. Installing a roof the right way from the beginning will ensure that it lasts for years to come.
Regardless of whether you need to get your roof inspected, repaired, replaced, or you'd like to have a new roof installed from scratch, the roofing experts at Cavalry can offer you the peace of mind that your roof will last for years to come. If your home has sustained wind, hail, or falling debris damage and you need a roofing company that can not only provide a thorough inspection for your insurance company, but can also handle the processing of the insurance claim to make everything as seamless as possible, then give them a call today to schedule an appointment.
VINYL SIDING INSTALLATION AND REPAIR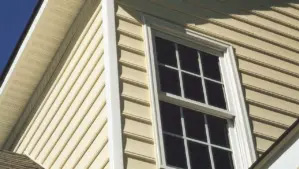 Selecting the right vinyl siding for your home will not only upgrade the appearance of your house, but it also provides a durability that requires very little upkeep (except for of an annual power washing). Many vinyl siding company's manufacture siding that can match the color, size, and texture of your current siding, so repairing vinyl siding is just a matter of matching up similar panels to replace your damaged siding should you experience a hail or windstorm that has broken any panels.
If you need to repair damaged siding from a recent storm, or if you want to install vinyl siding that has a new color or style, then siding experts at Cavalry Roofing can help you with a vast amount of choices that will make your home be the envy of your neighborhood.
GUTTER SYSTEMS AND GUTTER GUARDS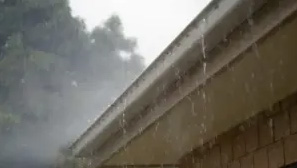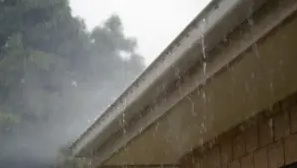 Getting a gutter system installed is essential if you want to prevent your roof and siding from decay, or you want to protect your home from mold getting into your siding, or if you want to prevent your landscape from the effects of erosion due to rainwater spilling off your roof without a clear direction for drainage. You can get gutters to protect your property, but there's also the benefit of adding gutter guards if you want to make sure your gutters are maintenance free (since they prevent clogging that would periodically require cleaning).
Cavalry Roofing provides gutter replacement, repair, and new installations along with gutter guard upgrades. The gutter systems are seamless and come in a variety of colors, and will match the exterior of your home. Call Cavalry Roofing today, and they will come out and show you a variety of gutter options that will best suit your needs.