Cary NC Roofing Contractor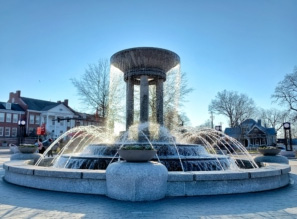 Looking for roofing contractors in Cary NC?
Cavalry Roofing & Solar is a trusted, veteran-owned roofing, siding and gutter contractor who is committed to excellence for our customers needing installation, inspection, and roof repair in Cary NC and the surrounding region.
Roofing, Siding, Gutters, And Roof Repair Cary NC
Cary is a gorgeous, bustling town nestled in the southwest corner of Wake County, North Carolina.
Founded in 1750, Cary is conveniently located near downtown Raleigh and Research Triangle Park (the leading technology and science park in the U.S.). Additionally, Cary has a lovely little downtown, is convenient to the airport, convenient to many colleges and convenient for commuters. Due to all of these things and because it has been repeatedly named one of the best places to live in the United States Cary is in extremely high demand.
Cary covers over 60 square miles and is home to more than 163,000 residents and over 61,000 households. These homes are a heavy mix of new construction, middle aged and historic properties. Homes both new and old need to be protected and kept in great shape which can be done through using high-quality products and performing regular maintenance.
When you need a Cary NC roofing contractor for roofing, siding or gutter services, Cavalry Roofing will help you maintain your homes exterior.  We are dedicated to providing you with exceptional services for Cary NC roof repair and replacement, vinyl siding installation, gutter systems and so much more.
(See our other Cavalry Roofing North Carolina service areas here.)
ROOF REPLACEMENT, INSTALLATION AND REPAIR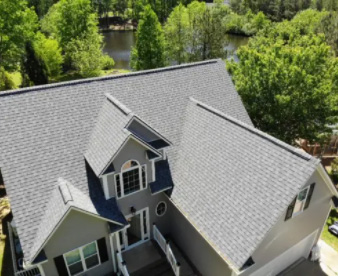 Need roof repair in Cary NC? If you've recently experienced a storm that has damaged the shingles on your roof, then chances are you're seeking to find the best roofing company in Cary that will not only work well with your insurance company, but will do the job quickly, efficiently, and with materials that will last the lifetime of your home. You also want to make sure that quality control standards are the very best so nobody tries to cut any corners. Cavalry Roofing works with the two most common types of roof in Cary:
Architectural Shingles – Known for being extremely durable which also provide great insulation, architectural shingles are very popular in Cary since they are cost effective and can easily they can be repaired without needing to replace the entire roof in most circumstances.
Metal Roofing – Consisting of either copper, steel, or aluminum panels, metal roofs are so durable that they have 50 year warranties. They come in bright and bold colors which can dramatically improve the aesthetic appearance of any home, especially when the color of the roof matches the window shudders. Factor in how they lower energy costs since they reflect solar energy, and you can see why they are so popular in many Cary neighborhoods.
Cavalry Roofing can not only help you navigate the process of replacing the roof on your home, but they are very well versed in dealing with all the insurance company's that can sometimes be very demanding. Even if you're not seeking to repair or replace your roof due to storm damage, you can still rely on Cavalry Roofing to be the best roofing company in the Cary area for handling your roof installation. Call today for a free, no obligation quote that will be within your budget and will provide you with a new roof that will last for years to come.
VINYL SIDING INSTALLATION AND REPLACEMENT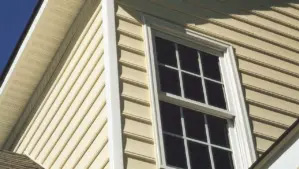 Did you know that vinyl siding can not only improve the appearance of your home? It also provides the added benefits that it can last for years with very little need for upkeep (except for washing it every year). Most vinyl siding manufacturers create siding that can match up the color, size, and texture of your current siding. Even though made by a different manufacturer, repairing damaged siding is a cinch! It's just a matter of selecting a similar style to replace your storm damaged siding.
No matter whether you want to repair and replace your Cary NC siding due to a storm, or if you're seeking to install new vinyl siding on your home to upgrade it's appearance, Cavalry Roofing can help you easily with their years of experience in both new siding installations as well as dealing with any insurance claims you have for siding damaged from a storm.
GUTTER SYSTEMS AND GUTTER GUARDS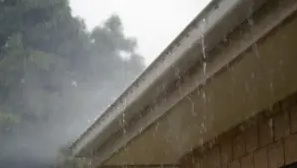 Whether you need a whole new system or gutter repair in Cary NC, we've got you covered. Seamless gutter systems have the benefit of preventing roof and siding decay, mold growth from rain seeping into the siding, and landscape erosion that can occur when rain spills off the roof without any type of drainage path. Gutters can not only protect your property from damage, but adding gutter guards can make them maintenance free since they prevent clogging that would periodically require cleaning.
Cavalry Roofing provides seamless gutter installations, replacements, and repairs along with the choice for gutter guards for a maintenance free gutter system. These systems come in a variety of colors, and can match the exterior of your home. Call Cavalry Roofing today, and allow them to show you how a seamless gutter system can not only save your property, but can save you time from not needing to clean them.