Need Roofing In Clayton NC?
Expert Roofing, Siding, Gutter Cleaning and Repairs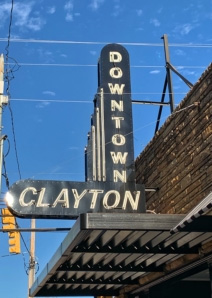 Residential and commercial property owners call Cavalry Roofing when they need replacement or repair of their roofing in Clayton NC! (Learn more about this veteran-owned roofing company here.)
Clayton NC is a beautiful suburban town located southeast of Raleigh in Johnston County. Clayton is loved by its residents for its quaint downtown, beautiful greenway trails, and its convenience to downtown Raleigh and Research Triangle Park. The once rural, farmland has become a growing hot spot and has nearly three times the number of residents as it did in 2000.
Cavalry Roofing Company Serving Clayton NY
Clayton is now home to over 7,000 households and is teeming with gorgeous subdivisions and neighborhoods. Clayton properties, like all places, require regular interior and exterior maintenance.
When it comes to roof installation and repair, vinyl siding installations, or seamless gutter systems, Cavalry Roofing is the leader in repairs where insurance claims are handled, as well as in roof, siding, and gutter replacement. When you need repair or replacement of your roofing in Clayton, contact us online or call us directly at (919) 888-1906 for more information or a quote.
(See our other Cavalry Roofing North Carolina service areas here.)
ROOF REPAIR, REPLACEMENT, AND INSTALLATION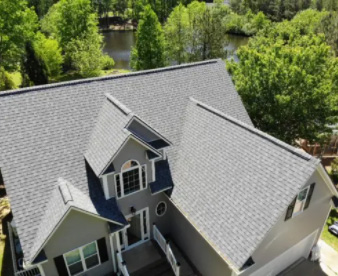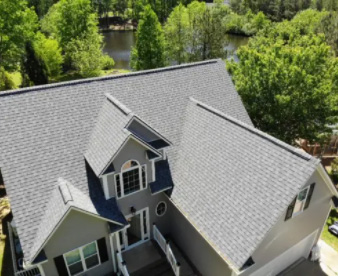 Cavalry Roofing offers 4 main types of roofing services in Clayton:
Roof inspection: A roof inspection can determine the extent of any long term damage or storm damage, whether the existing roof materials are worn out, and if they are able to be repaired or replaced. The roof inspection is also needed when there are any insurance claims that will be filed since the insurance company will need to determine the extent of any damage that is covered under the terms of the policy.
Roof repair: Oftentimes a roof can be repaired by replacing damaged shingles or metal panels (if the roof is relatively new and replacements can be found that match), or when repairs can made to areas around any existing skylights, vents, chimneys, pipes, walls, or areas where there is flashing.
Roof replacement: When a roof has sustained extensive storm damage, or when the roof is showing strong amounts of deterioration due to age, then it's better to go ahead and perform a full roof replacement instead of trying to repair the roof. Replacing a roof also comes with warranties that can range from 25 to 50 years depending on the materials used and what the manufacturer places on them.
Roof installation: Whenever you're building a new home, then selecting a company that are experts at roofing is important to ensure that the quality control standards are above and beyond the best available. Installing a roof the right way from the beginning will ensure that it lasts for years to come.
Cavalry Roofing are experts at the process of roof replacement and repairs, but they have years of experience in dealing with insurance company's so that you don't have to bother with the process. Even if you don't need to replace or repair your roof due to hail or windstorm storm damage, you can count on Cavalry Roofing to be the number one choice in Clayton for installing your new roof. Call today for a free, no obligation quote that will be within your budget and will provide you with a new roof that will last for years to come.
VINYL SIDING REPAIR, REPLACEMENT AND INSTALLATION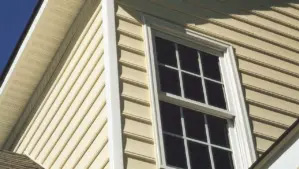 Vinyl siding improves the appearance of your home, but there is also the added benefits that make it an easy choice for homeowners that want to find a low cost, easy maintenance solution which will last for many years. Here are the main benefits of vinyl siding:
Low cost
Durable
Retains it's color so it doesn't require painting
Mold and mildew resistant (compared to other materials)
Low maintenance (only requires an annual power washing)
New vinyl siding installations come with warranties
Cavalry Roofing can not only install new vinyl siding on your home, but they are also experts at handling insurance claims for replacing and repairing damaged panels. They will help you find either an exact match for your existing panels for repairing, or they can work with the insurance company on replacing the areas where a match can't be found.
SEAMLESS GUTTER INSTALLATION AND GUTTER GUARDS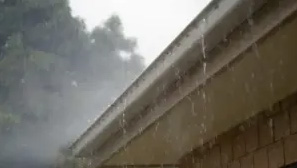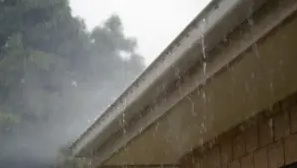 When your home has a seamless gutter system, you benefit by preventing decay to your roof and siding, preventing mold from seepage into your siding, and erosion to your landscape when rain spills off the roof without any type of drainage path. Not only can seamless gutters protect your property from damage, but you can also make them maintenance-free by adding gutter guards so they never need cleaning.
Cavalry Roofing installs seamless gutter systems, handles gutter replacements, and can even take care of repairing gutters damaged from a storm. All gutter systems come in a variety of colors which can match the exterior of your home. Call Cavalry Roofing today, and allow them to show you how a seamless gutter system can not only protect your property from rain damage, but can save you time from not needing to clean them when you upgrade with gutter guards.