Siding, Gutters, And Roofing Services In Fuquay-Varina NC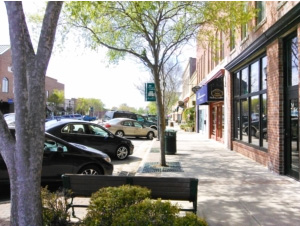 Established in 1909, Fuquay Varina is a rapidly growing town located in Wake County, North Carolina. Fuquay Varina is nestled between Garner and Holly Springs in the Southwestern most part of the county. Originally known for its tobacco farms, Fuquay is now known for being a popular suburb of Research Triangle Park. Fuquay Varina continues to gain popularity because of its adorable downtown, popular greenspaces, abundance of new construction homes and great restaurants.
Purchasing property in Fuquay Varina has shown to be a great investment but, like all great investments, it needs to be protected. Regular maintenance is required to keep homes in great shape and to make sure they hold their value. Cavalry Roofing can help make maintaining your property simple by providing roofing replacement, gutter repairs, and siding repair/replacement. We only use the best products available and can help you choose options that are long lasting and low maintenance.
ROOF INSTALLATION, REPLACEMENT AND REPAIR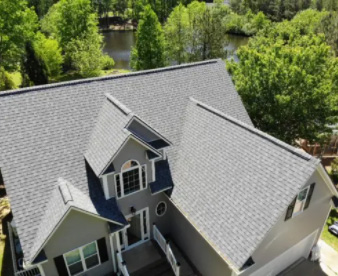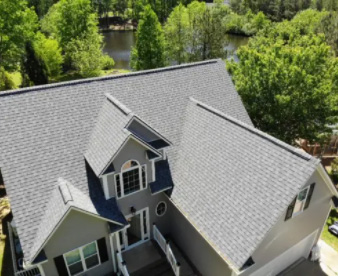 Cavalry Roofing offers 4 main types of roofing services:
Roof inspection: Before it can be determined whether a roof needs to be completely replaced or if just needs repairs, a through roof inspection is required to determine the extent of any damage, what type of existing materials are currently on the roof and how worn out there are, and if the materials can be replaced. The roof inspection is also a requirement if there are any insurance claims that will be filed.
Roof repair: Oftentimes a roof can be repaired by simply replacing damaged shingles or metal panels if replacements can be found that match, and/or fixing any areas around vents, chimneys, pipes, walls, or flashing concerns. This is the most cost effective route to take when there is minimal damage and it has been less than 15 years since the roof was installed or last replaced.
Roof replacement: If damage to the roof is extensive (such as when there's been wind, fallen debris, or hail damage) or if the roof is older than 15 years then it's usually better to go ahead and perform a full roof replacement. Most insurance company's prefer to fully replace the roof since it will also provide a warranty that can extend from 25-50 years which will lower their long term liability.
Roof installation: If you're building a new home, then it's best to hire a company that is very familiar with all the issues that can arise years down the road after the roof has aged and been subjected to extreme elements. Installing a roof the right way from the beginning will ensure that it lasts for years to come.
Cavalry Roofing leads the pack within the Fuquay Varina area for the best roofing company's. Customers get only the best roofing products, a highly professional staff that is thoroughly knowledgeable when working with insurance claims, has unsurpassed quality in their workmanship, and has a quality control process that will provide peace of mind that your roof was installed correctly. As the best roofers in Fuquay for roof replacement and repair, you can rest assured that with one call they will come out for a free, no obligation quote that will be within your budget and will provide you with a new roof that will last for years to come.
(See our other Cavalry Roofing North Carolina service areas here.)
SIDING REPLACEMENT AND INSTALLATION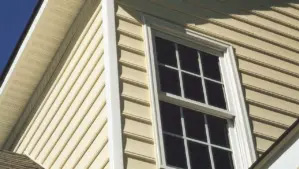 Choosing to install vinyl siding has the benefit of not only upgrading the appearance of your home, but it can also provide you with a durable solution that requires very little upkeep, with the exception of an annual power wash cleaning. Since many vinyl siding manufacturers produce similar products that can match in color, size, and texture, replacing damaged vinyl siding is not hard to accomplish since it's easy to find a match for existing panels that could get damaged by storms.
Regardless of whether you're seeking to install new siding on your home, replace damaged vinyl siding from a recent storm, or you'd like to simply change the color of your current vinyl siding, the experts at Cavalry Roofing can provide you with many choices to pick from and can have your home looking like new in a very short period of time!
GUTTER INSTALLATIONS AND UPGRADES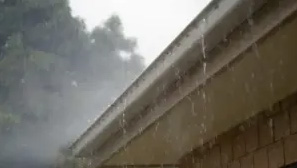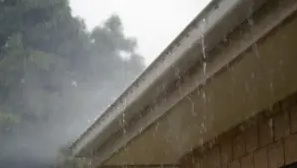 Installing rain gutters on your Fuquay-Varina home or business is vital when trying to prevent roof and siding decay, adding a solution to protect against mold that can get into your siding from your roof, and prevent erosion of your landscaping. Choosing to install seamless rain gutters is a smart solution to protecting your property, but you can also add gutter guards which can make your gutters maintenance free since they can keep debris from clogging up your gutter system.
Cavalry Roofing provides gutter installation, replacement and repair, and gutter upgrades such as gutter guards. You can choose seamless gutter systems that come in a variety of colors, and will enhance the look of your home. The Cavalry Roofing gutter experts will work with you to assess your needs, show you all of your options, and guide you to make the best decision for which gutter system will best suit your home.