Siding, Gutters, And Roofing Services In Garner NC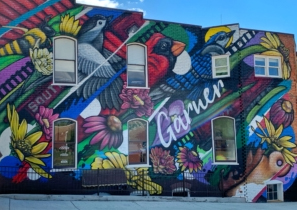 Garner is an adorable little town located in Wake County, North Carolina directly South of Raleigh. Like most of the Wake County suburbs, Garner is growing quickly and is conveniently located to Raleigh's expansive downtown. Established in 1751, Garner's beautiful historic locations, abundant outdoor green spaces and developing new construction all contribute to the small town's charm. Currently, Garner is best known for being the new home to one of Amazon's newest and largest distribution warehouses. Convenience, affordability, and growth are just a few of many reasons that thousands of people call Garner home.
Garner, like most suburbs, is filled with beautiful neighborhoods and subdivisions both new and old. This means lots of homes and homes need regular maintenance and repair. Cavalry Roofing can help you take care of your roof repair or replacement, gutter installation or repair and vinyl siding needs. Their high-end products, smooth process and second to none quality assurance procedures can't be beat!
(See our other Cavalry Roofing North Carolina service areas here.)
ROOF REPLACEMENT, REPAIR, AND INSTALLATION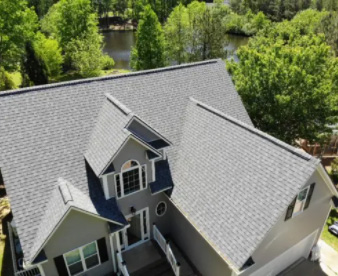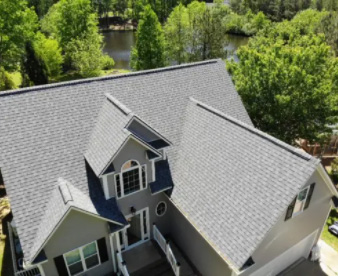 Many homeowners call roofing companies after a storm has caused roof damage, which means either the roof can be repaired or it requires a complete roof replacement.The first step of the process is to have a roof inspection done to access the extent of the damage, and to determine whether the job can be done by replacing the damaged shingles, or if the current shingles are outdated enough to where the roof will need to be completely redone. Cavalry Roofing works with the two most common types of roof in Garner:
Architectural Shingles – Known for their durability and insulation, architectural shingled roofs are the most popular types of roofs in Garner due to their cost effectiveness and how easily they can be repaired without needing to replace the entire roof in most circumstances.
Metal Roofing – Composed either of copper, steel, or aluminum, metal roofs are the most durable type of roof available and often have 50 year warranties. They also come in bright colors which can match window shutters for a bold statement. Many residents of North Carolina love metal roofs due to the soothing sounds they make during a rain storm.
At Cavalry Roofing, we specialize in roofing inspections, full roof replacements, and roofing repairs, and have estimators that can make the process of dealing with any insurance claims as easy as possible. Roofing installations include your choice of various colors of either architectural shingles, or metal roofing. Our team takes pride in using the only the best materials along with an excellent customer services process. We assign a Quality Control Specialist to every job that is by your side every step of the way to help you understand the process and ensure you are satisfied with our work!
VINYL SIDING INSTALLATION AND REPLACEMENT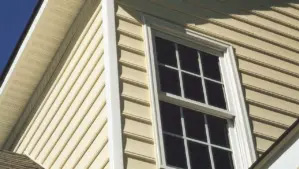 There's nothing that can dramatically change the appearance of a house more than replacing the vinyl siding with newer siding that changes the color of the house. Vinyl siding is not only cost effective, but can be easily repaired should a storm damage any panels. When repairing or replacing vinyl siding that is damaged from a recent storm, it's important to select a siding company that if familiar with handling insurance claims that can sometimes require completely installing new vinyl siding instead of repairing just a few panels.
Cavalry Roofing is very familiar with handling insurance claims for siding that needs to be replaced due to a storm. With a vast amount of vinyl siding options to select from, we take pride in offering our customers beautiful vinyl siding options that are durable, low maintenance and long lasting! Our team of professionals will help guide your through the process and help you select options that fit your tastes. During the installation process our Quality Control Specialist will be on site make sure the siding is being installed correctly, guaranteeing it's longevity. Our unique process can help you protect your property with great siding while also making it look great!
GUTTER INSTALLATION AND GUTTER GUARDS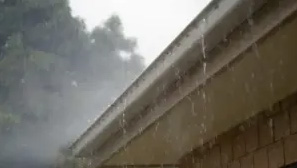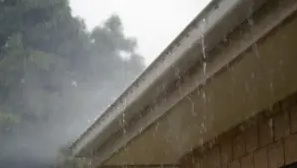 Installing rain gutters has many benefits that can not only prevent roof and siding decay to your home, but can also save your yard from erosion where runoff can destroy your landscaping.
Cavalry Roofing can help you with both gutter installation and gutter replacement. We offer 5" and 6" seamless gutter systems in a variety of colors and accessories. You can also choose to select gutter guards which can prevent leaves and debris from clogging your gutters and downspouts. During your consultation, our specialists can help walk you through and help you decide what options are best for your home!