Holly Springs Roofing Contractor: Siding, Gutters, Roofing Services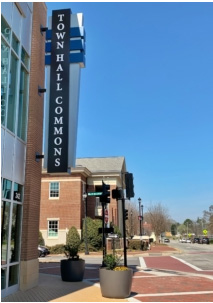 Holly Springs, established in 1877, is a charming town located in the Southwestern corner of Wake County, North Carolina. Nestled between Fuquay Varina and Apex, Holly Springs has become a popular suburb of Research Triangle Park and downtown Raleigh due to its convenient location. This popularity is shown through its population that has grown to more than 2.5 times its population in 2000. Holly Springs is home to an adorable and reviving downtown district, tons of new businesses and hundreds of beautiful subdivisions—new and old!
Over 40,000 people call Holly Springs home, 83% of which live in homes that are owned instead of rented. There are over 10,000 residential properties located in Holly Springs and, like all things, they require regular maintenance for siding, gutter and roof repairs and installation.
When You Need A Holly Springs Roofing Contractor…
Cavalry Roofing is your go-to Holly Springs roofing contractor – an expert for all of your exterior home repair needs. Our experienced team handles siding repair and replacement, gutter repair and replacement, and most importantly roof repair and replacement!
Check out our FAQ page for general questions and information, or call us directly at (919) 888-1906 to get an estimate on your project.
ROOF INSPECTIONS, REPAIRS, REPLACEMENT, AND INSTALLATIONS
Cavalry Roofing Holly Springs Roofing Contractor Provides: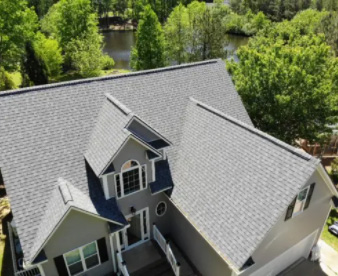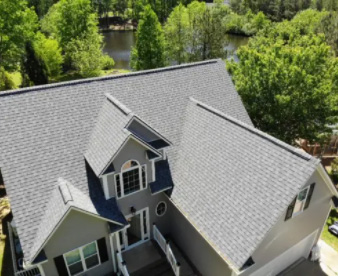 Roof inspection: A roof inspection can determine whether a roof just needs repairs, or if it needs to be completely replaced. It is required to determine the extent of any long term damage or storm damage, whether the existing roof materials are worn out, and if they are able to be repaired or replaced. The roof inspection is also needed if there are any insurance claims that will be filed since the insurance company will need to determine the extent of any damage that is covered under the terms of the policy. When you need an experienced, trusted Holly Springs roofing contractor, call Cavalry Roofing Services.
Roof repair: There are times when a roof can be easily repaired by replacing damaged shingles or metal panels (if replacements can be found that match), or if there needs to be any repairs to areas around vents, chimneys, pipes, walls, or flashing. Repairing a roof is most commonly done when it hasn't been long since the roof was installed or replaced.
Roof replacement: If a roof has sustained extensive storm damage, or if the roof is showing strong amounts of deterioration due to age, then it's usually better to go ahead and perform a full roof replacement. Replacing a roof also comes with warranties that can range from 25 to 50 years depending on the materials used.
Roof installation: When building a new home, selecting a company that has experience in repairing and replacing worn out or damaged roofs can make a big difference in the level of quality that goes into the installation. Installing a roof the right way from the beginning will ensure that it lasts for years to come.
Cavalry Roofing takes pride in using only the finest high quality roofing products, hiring only the most experienced roofers, and providing top notch quality control procedures. If you are filing an insurance claim, then the experts at Cavalry Roofing are very familiar with processing claims and will help make the entire process as seamless as possible.
VINYL SIDING INSTALLATION AND REPAIR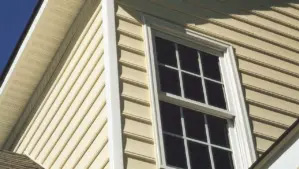 Vinyl siding not only has the benefit of dramatically changing the appearance of your home with a bold look from switching to a new color, but they also have the exceptional benefit of providing a durable solution that requires very little upkeep, with the exception of an annual power wash cleaning. Since most vinyl siding manufacturers produce similar products that can match in color, size, and texture, replacing damaged vinyl siding is not hard to accomplish since it's easy to find a match for existing panels that could get damaged by storms.
Cavalry Roofing provides its customers with beautiful, high-end vinyl siding that is low maintenance and stands the test of time. Our team happily offers a large assortment of vinyl siding options which ensures we can customize your siding to fit anyone's taste or style. If you're seeking to replace your vinyl siding due to a storm, then Cavalry can handle the process of working with your insurance company.
SEAMLESS RAIN GUTTER INSTALLATION AND GUTTER GUARDS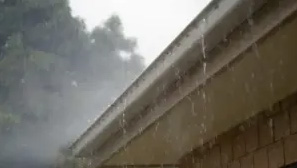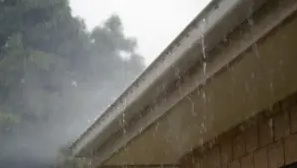 Cavalry Roofing offers gutter repair, gutter replacement, and new gutter installation for all of its residential customers. Our team offers a wide array of seamless gutter systems in a variety of sizes and colors to guarantee you will find the perfect fit for your property. You will be assigned a Cavalry Roofing Inspection Specialist that will walk you through your options and a Quality Control Specialist that will make sure the work was completed properly. Our process guarantees our customers are satisfied every time!