Metal Roofing Contractors in Raleigh, NC and Beyond
If you're driving around the Greater Raleigh area, you'll see many homes with recently installed metal roofs. But metal roofing isn't just the latest home improvement trend, it's been used for centuries and is starting to catch on again for many positive and practical reasons.
Cavalry Roofing is one of the most experienced local companies providing a metal roof installation option to customers. Our staff can help decide what type of roofing material meets your needs and provide answers to any questions. Here are some key aspects of metal roofing that can help you make an informed decision.
What is metal roofing?
Metal roofing is a fantastic alternative to traditional asphalt shingles. Although steel roof panels are the most popular, metal roof panels can be made from tin, zinc, aluminum, and hybrid metal mixtures. Metal roofs are also available in many colors, shapes, and designs to fit any home's aesthetic.
What are benefits of a metal roof?
Metal roofs provide significant reduction in energy costs through every season. This is due to the roof's ability to reflect the sun's heat during the hotter months and keep heat inside the home during the winter. Metal roofing is capable of withstanding extreme weather conditions and is also environmentally friendly because it's completely recyclable.
Is a metal roof the right choice for my home?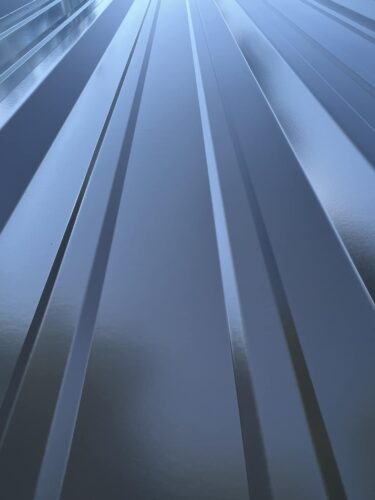 While metal roofs are more expensive up front, they are cost-effective in the long run because metal is energy efficient and durable. We always stand behind our work and the high-quality metal roofs we install at Cavalry Roofing come with a minimum 40-year warranty. From a design perspective, metal roofing material also works very well for adding accents to a home in areas such as porches and spaces over bay windows.
If you're in the Greater Raleigh area and are considering a metal roof, the team at Cavalry Roofing can help you decide on the best fit for your home and budget. We guarantee that our high-quality products and expert installation will make your home beautiful and secure for decades. Contact us to talk about roofing options and to schedule a free estimate.