Gutter Installation Raleigh NC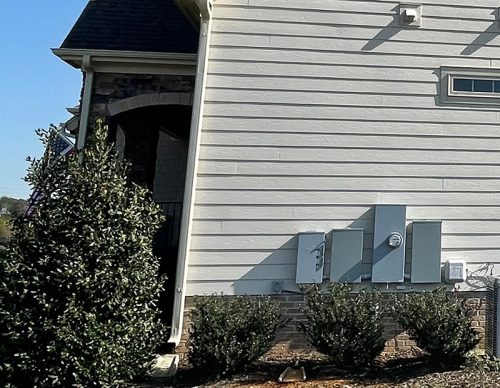 When you need gutter installation in Raleigh, Cary, Apex and the NC Triangle, replacement or repair who 'ya gonna call?
Gutter Replacement & Repair Raleigh, Cary, Apex NC
The main purpose of a rain gutter is to collect water that is coming off of your roof and direct it away from your property using channels and downspouts. Without gutters, rainwater will pour directly off of your roof onto the ground and items below. (Learn more here) This usually results in damaged windowsills and door frames, eroded soil around your property, cracked foundations and/or patios, elevated moisture levels in your crawlspace or basement, and more. Gutters are a cost-effective way to protect your home.
At Cavalry Roofing, we concentrate on providing comprehensive gutter services including gutter repair in Raleigh NC and the surrounding region, gutter maintenance, drip edge installation, gutter replacement, new gutter installation and more. We use the finest gutter systems available from Ply Gem that offer a wide variety of color options, sizes, and accessories which allows us to customize each job to our customer's needs, styles, and tastes.

INSURANCE CLAIMS
The Cavalry Roofing team specializes in navigating the insurance claim process. Our Claims Specialist will work directly with your insurance company and adjuster to guarantee clear communication and a stress-free customer experience from start to finish. The experts at Cavalry roofing have been trained to work with the insurance adjuster and advocate on your behalf to ensure you get all of the needed repairs covered. Most homeowners don't realize that they are able to choose their own contractor when they submit their insurance claim. Allow us to help you through your next gutter repair or replacement!
Note: We have the ability to work with any/all insurance providers on your insurance claim.
THE GUTTER REPLACEMENT PROCESS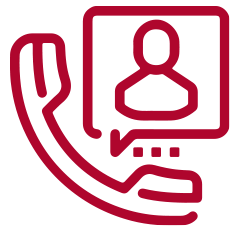 Consultation
Cavalry Roofing will schedule a gutter specialist to come inspect your property within two business days of initial contact. Our expert will identify any problem areas and make recommendations based on their findings. They will then walk you through your options as well as the repair or installation process.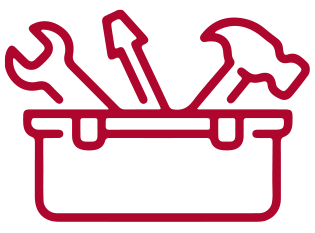 Installation
A Quality Control Specialist will be assigned to your project and will be onsite throughout the installation. They will work with our experienced installation team to ensure that your property is protected from falling debris (if old gutters need to be removed), evaluate the work that is being done, and confirm the installation was completed correctly.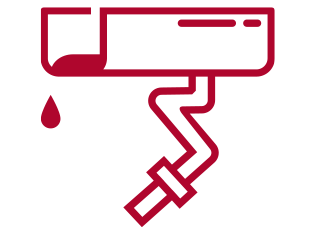 Completion
Once the project is finished, the team will do a final clean up. The Quality Control Specialist will walk the property with you to review the job and ensure you are happy with the results!