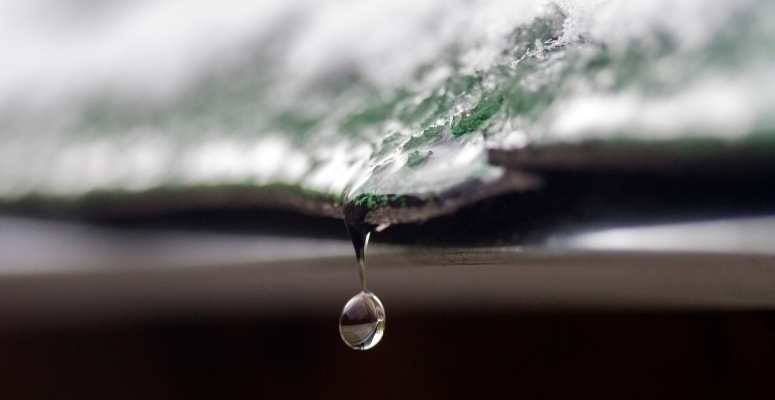 Drip Edge – Roof Flashing: Get The Facts!
Drip edge for roofs (also known as roof flashing) – is one of the many roof accessories designed to keep your roof strong, your home and family safe, dry, and warm.
Installing a roof may seem pretty straightforward, but in North Carolina weather conditions can be harsh.  The types of weather your home must withstand can dictate the types of accessories your roof may need to remain strong and flexible.  Snow, ice, rain, intense heat and cold, all of these conditions can affect how your roof holds up.
What should you know about roof flashing?
What Is Drip Edge On Roofing?
Drip edge is simply a galvanized or aluminum metal flashing that is installed along the edges of your roof.  It hangs slightly over the edges and has a slightly upward tilt beneath the edge. The purpose of installing a drip edge on your roof is to control and divert the flow of water away from the edge of your roof and its structural components.
Benefits Of Installing Drip Edge On Your Roof
Drip edge protects not only the edges of your roof but can prevent rot to the sheathing and fascia of your home or office. When the sheathing and fascia of your building begin to become waterlogged and rot, it can result in costly repairs. In addition, water damage can also create gaps or spaces between the fascia and the sheathing that allows rodents to enter your attic space. Roof flashing prevents these areas from becoming water soaked and directs water to the gutters where it belongs!
When To Install Drip Edge On Your Roof?
Installing a metal drip edge for roofs can be done at any time. Ideally, it should be done when you have your new Cavalry Roof installed or repaired. Correct installation of drip edge is key! There should be no gap between the drip edge and the gutter. If your flashing is not installed correctly, water can continue to make contact with the outside of your home, resulting in leaks and damage to the exterior.
If your roof is currently not protected by a metal galvanized drip edge, contact us at Cavalry Roofing in Raleigh NC. We can provide you with an estimate to replace drip edge in order to protect your home or business.
Drop us a note or call Chad today at (919) 888-1906. We are your Raleigh, Cary, Holly Springs roofing experts!