Choosing Roof Shingle Colors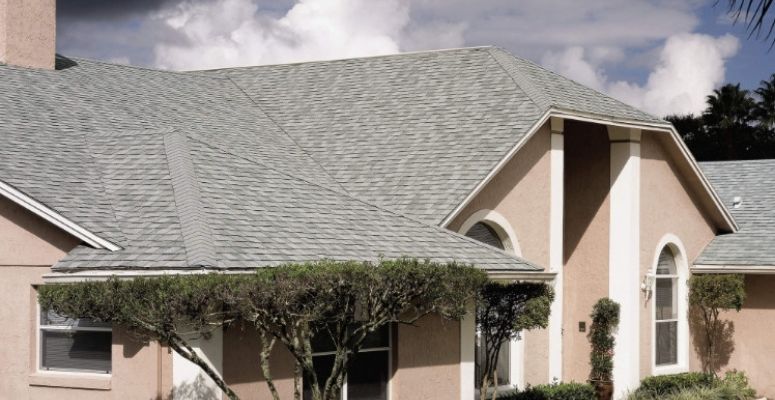 What You Need To Know About Picking Roof Shingles
One of the most difficult choices for roof installation or repair is arguably the color of the roof! There is a lot to consider when choosing the right roof shingle colors for North Carolina homes and businesses.
New roof shingle colors come in all types of shades and styles, from standard asphalt shingles to stunning textural architectural applications. For roof repair, color samples can help to match the current roof. Some of the considerations for home or business owners who are trying to decide what color shingles to use:
Colors that blend with your siding
Best for energy savings
Cost
Cavalry Roofing provides expert services, from installation to necessary roof repairs due to aging, weather or wind damage. With our experience, we make it our policy to work only with high quality products like CertainTeed shingles and Ply Gem Seamless Gutters.
Call us at (919) 888-1906 today and let Chad and his skilled crew take care of your new roof installation or repairs!
What are the most popular roof shingle colors?
When it comes to shingling your roof, you may be on the fence about what color to choose. In many parts of the country common roof shingle colors have historically tended to be neutral, such as black, gray, dark green or brown. With homeowners now interested in more design related shingles, and roofing manufacturers offering options that are high quality, durable and beautiful, there are really not "typical roof shingle colors" any longer.
Today, popular roofing colors can include deep reds, blues, greens, as well as unique and varied multiple blends.

Pros and cons of roof shingle colors
What is the difference when it comes to the importance of roof shingle colors? There are two primary differences to consider:
Energy Efficiency – Lighter colors conduct less heat
Price/Cost – Architectural shingles may cost more but offer a different level of options
Whether you choose from the many asphalt shingle colors available on the market, or prefer to go with a more  custom look with architectural shingles, there are dozens of colors and styles to choose from.
Is there a price difference between roof shingle colors?
The difference between roof shingle costs lies primarily in the type of shingle, namely architectural shingles vs. 3-tab shingles. Architectural shingles tend to cost more as they are thicker, more durable, have a more custom appearance and offer more options.
Architectural roof shingle designs and colors can resemble a number of different natural materials, such as stone, clay or cedar. Or, if you prefer a more standard approach to roof shingle colors, Certainteed Landmark standard shingles also come in a multi-layered designs.
What are the best roof shingle colors for energy savings?
Fact: energy efficiency can actually be increased by choosing the correct shade. Dark vs. light colored roof shingles will conduct more heat, increasing the surface temperature and increasing the internal heat of your home. A lighter colored roof will absorb far less heat, making it easier to reduce the temperature inside.
Climate and location also matter when it comes to choosing the best roof shingle colors for energy savings. The better option in a hotter location like North Carolina is a light-colored roof, where our northern neighbors in areas like New York and Minnesota may benefit from a darker, more heat absorbing colors.
Cavalry Roofing uses roofing, siding and gutter products with a proven track record. From CertainTeed Landmark shingles, to Ply Gem Mastic siding and Seamless Gutter systems, a quality installation is guaranteed. View our roofing portfolio here.
Call (919) 888-1906 for a free estimate, or contact us online. We are a veteran owned company committed to excellence in every job we do!  Cavalry roofing also offers generous military and frontline worker discounts.