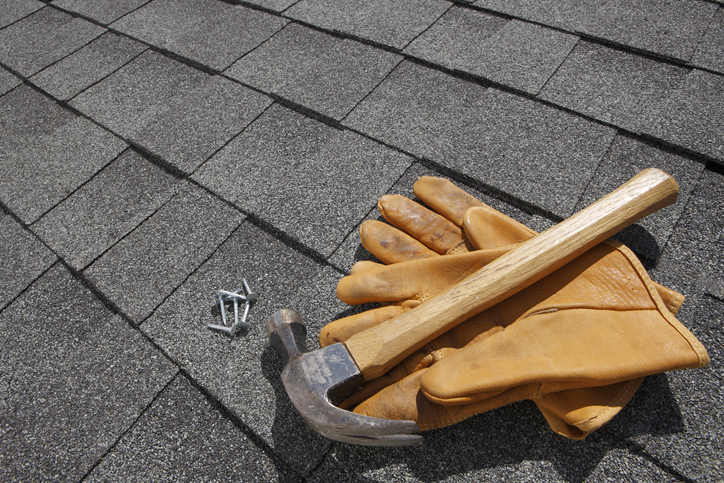 Our customers are sometimes surprised by the answers we give them when we talk about roofing projects. That's because there are a lot of misconceptions about the roofing industry and the average home or business owner has heard at least a few of them.
At Cavalry, we keep our clients informed and answer questions from the time we provide an estimate right through the end of every job. Here are a few things you probably didn't know about your roof:
Roofs are bad DIY Projects: As simple as it looks on TV or when a pro crew replaces a roof, it's not a good idea to tackle roofing projects on your own. The right tools and experience are needed to make sure the job is done properly. A poor DIY job puts your home at risk of damage to the roof, attic and walls.
Your roof isn't airtight: Roofs need to breathe, and proper ventilation is crucial. Well-ventilated roofs allow warm, moist air to escape and cooler, drier air to enter the attic space. If that warm air is trapped, condensation will build up and cause damage to walls and insulation. Keeping that attic space cool by making sure air flows underneath the roof deck will also help your home stay cool.
Good roofs are great selling points: When a home inspector gives a roof the thumbs up it makes a home sale go much more smoothly. If damage is found, potential buyers can be discouraged, or request replacement or repair costs be deducted from the price of the home. That's why it's important to regularly inspect, repair, and even replace your roof when it's needed. It's a good investment that will pay off in the long run.
Roof inspections are a bargain: Most homeowners aren't proactive when it comes to roof inspections. The truth is that an annual inspection by a roofing professional can identify issues that can be fixed before they become big problems. The cost of an inspection varies depending on the size and layout of your roof, but it's a fraction of the price you'll pay for repairs or any damage inside the home.
New roofs are built to last: At Cavalry Roofing, we only offer quality roofing products that typically last for 25 to 30 years. You'll need routine maintenance and repairs over time, but the main structure of the roof should remain solid. The lifespan of a roof varies depending on how well the roof is maintained and how much direct sunlight hits it.
Roof leaks are sneaky: The pro roofers at Cavalry are experts at finding and repairing roof leaks. It's not uncommon for the source of a roof leak to be far from where the evidence of water is in the house. The trick is having the experience to see the potential path of rainwater and being able to track it back to the damaged section of roof, even if it's 30 feet away. Our crew finds roof leaks quickly and fixes them the first time.
Your roof is much more than just shingles: When a roofing company installs shingles on a roof, what you're seeing is really just the icing on the cake. To form an effective barrier on your home there are layers including flashing, drip edges, ridge vents, gutters, and more. If any of these elements fail or are improperly installed, your roof is compromised and will need repairs.
Roofs need regular cleaning: No matter what climate you're in, roofs get dirty. The buildup of dirt, moss, algae, and even mold will degrade the shingles and other elements of the roof shortening its lifespan. Professional cleaners can spot potential issues and a tidy roof also boosts your home's curb appeal.
If you have any questions about your roof, our friendly staff is ready to answer them. Contact Cavalry Roofing today at (919) 888-1906 to learn more about the products and services we offer in the Greater Raleigh area. Our estimates are always accurate and free!