Siding, Roofing and Gutter Services in Raleigh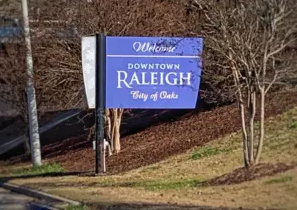 Raleigh, the Tar Heel state's capital city, is located in the heart of central North Carolina and is home to Cavalry Roofing Services. Raleigh was founded by and named after Sir Walter Raleigh in 1972. Also known as the "City of Oaks, Raleigh was given its nickname for its many oak trees that lined the city's downtown streets. Due to its long and rich history, Raleigh is known for being home to a diverse assortment of art galleries, parks, museums, festivals, restaurants and more.
Raleigh has recently gained popularity for being home to and one of the primary points of Research Triangle Park (which is one of the most impressive and productive contributors to biotech and high tech research in the United States). Research Triangle Park has been a massive contributor to the strong job market in North Carolina's Triangle region. The strong job market, history, culture, and beautiful weather has made Raleigh one of the fastest growing cities in the United States.
Roofing Services in Raleigh: Who To Call?
Raleigh is home to over 500,000 people, contains over 185,000 homes and has over 60 people moving into the area daily. This rapid population growth has aided in the development of a strong economy and robust construction industry. Cavalry Roofing is proud to be locally owned and operated contributor to both of these areas. Cavalry Roofing specializes in roofing installations, gutter repairs, siding replacement and so much more.
(See our other Cavalry Roofing North Carolina service areas here.)
ROOF REPLACEMENT, REPAIR, AND INSTALLATION
Cavalry Roofing offers 4 main types of roofing services in Raleigh  and the Triangle area: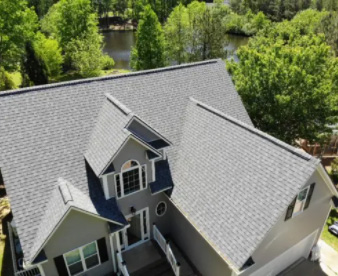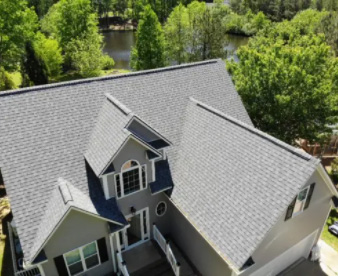 Roof inspection: The first step before any roof repairs or replacement can be determined is to first inspect the roof for the extent of wear and damage. If an insurance claim will be filed due to storm damage, then it imperative that a comprehensive report be done that will detail everything that needs to be done along with what materials will be used.
Roof repair: Sometimes a roof can be repaired by simply replacing damaged shingles or metal panels (if replacements can be found that match), or also if there needs to be repairs to areas around vents, chimneys, skylights, pipes or any section where the flashing is failing to prevent water from seeping in. Repairing a roof is most commonly done when a roof is relatively still new.
Roof replacement: If a roof has sustained moderate to extensive storm damage, or if the roof is showing strong amounts of deterioration due to age, then it's advised to perform a roof replacement instead of just repairing the roof. Replacing a roof also comes with warranties that can range from 25 to 50 years depending on which materials are used, and the manufacturers standard warranty.
Roof installation: If you're considering building your home from the ground up, then getting an experienced roofing company to handle the installation is a must. By having a deep understanding of what areas of a roof are most vulnerable to wear and age, the roof can be installed correctly so those areas are reinforced so the roof will last for many years beyond the warranty.
Cavalry Roofing is known within the region for providing premier Raleigh roofing services. We are a veteran owned roofing company you can depend on to get you the best results. They use only the best roofing products, has a staff that is extremely familiar with insurance claims, and is well known for their workmanship. Cavalry Roofing goes the extra mile and has a quality control process that will provide you with the peace of mind that your roof was installed correctly. Call today for a free, no obligation quote that will be within your budget and will provide you with a new roof that will last for years to come.
VINYL SIDING INSTALLATION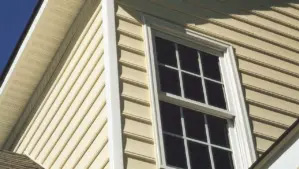 Vinyl siding can not only upgrade the appearance of your home, but it is also very durable and easy to maintain with a simple power washing each year to keep it looking like new. Vinyl siding manufacturers produce similar products that can match in color, size, and texture, so if you need to replace panels that are damaged from a storm then it's not hard to accomplish since it's easy to find a match for existing panels.
Regardless of whether you want upgrade the appearance of your home by installing new vinyl siding, replace damaged panels from a recent storm, or you'd like to simply change the color of your current vinyl siding to add a dramatic change to your homes appearance, Cavalry Roofing can help you with many choices to pick from and can have your home looking like new in a very short period of time. If you have an insurance claim for damaging siding, they will handle it for you!
SEAMLESS RAIN GUTTERS AND GUTTER GUARDS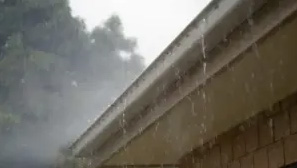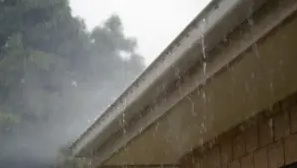 Rain gutters are an essential part of your home for preventing roof and siding decay, but they also prevent erosion of your yard by guiding the path of flowing water that spills from your roof during a storm. Installing seamless rain gutters will protect your property, but you can also upgrade with gutter guards which can prevent clogging.
The professionals at Cavalry Roofing are experts at gutter installation, replacement and repair, and have gutter guards available that are affordable as well. The seamless gutters come in a variety of colors which enhance the look of your home. Cavalry Roofing will show you all of your options, and guide you in making the best decision for which gutter system will best suit your home.