9 Vinyl Siding Facts You Need To Know : Pros & Cons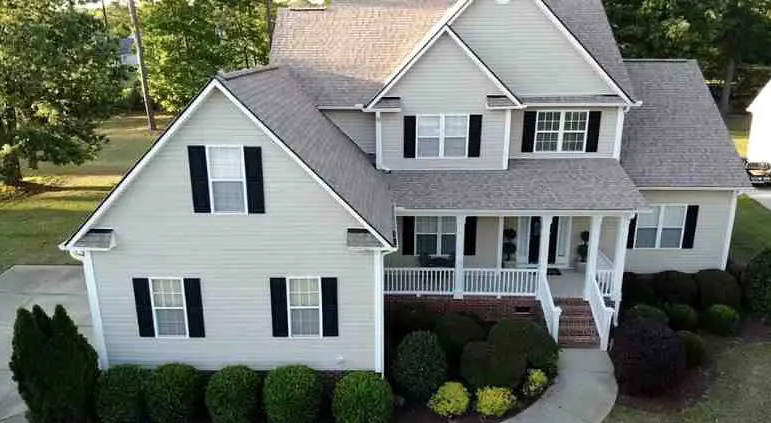 When it comes to the materials homeowners can use for upgrading the exterior of their houses, there are more than half a dozen options to choose from, the most popular of which is vinyl. These 9 vinyl siding facts you need to know can help you make the right decision regarding material, installation and repair of you vinyl siding in Raleigh NC and the Triangle region!
Vinyl Siding: Problem Or Solution?
In the last decade, this material has become increasingly popular for homeowners throughout the Raleigh NC region. It is simple to maintain, there are various colors and textures you can choose from, and it can provide you with that authentic look of wood, but, without the expensive costs. However, that does not mean that there are not some negative aspects of installing it as well.
As with any major decision, the advantages and disadvantages associated with vinyl siding can help you determine whether or not it is suitable for your house. Some of hte questions you may have:
What are the pros and cons of installing vinyl?
What does it take for you maintain it?
What is the cost?
Is it the solution to your issues, or will it end up being part of a bigger problem?
Let's take a closer look at some of the pros and cons of vinyl siding…
9 Facts About Vinyl Siding
1. Pro: Sturdy And Long-Lasting
This is, perhaps, one of the key benefits of why individuals choose this siding option. Depending on where you live, the weather can be quite extreme, which means that sunlight, rain, wind, and snow can easily damage the sidings of your home. However, with this material, you won't need to worry about the elements influencing its condition and durability.
There are a number of different vinyl siding products. Vinyl is available in 3 different thicknesses, which directly influence how long the material can last. The heavier the gauge is, the more sturdy and long-lasting it will be. Nonetheless, even if you choose the thinnest panels, it will still last you for a very long time and in the process, will protect your home.
2.Pro: Affordable
When compared to other alternatives, vinyl panels are more affordable than other types, such as shingle, aluminum or log siding. In fact, it is one of the cheapest coverings available on the market today. For the homeowners that are on a tight budget, it is the best option out there.
3. Pro: Straightforward Installation Process
Not only will the initial expenses be less, but vinyl installation is relatively cost-effective.  The material is lightweight and it has an interlocking layout, making it a candidate for the ambitious do-it-yourselfer.  A professional, insured vinyl siding contractor can put up your siding professionally, ensuring that it is installed according to the manufacturer's specifications using the proper tools and equipment. (And keeping your warranty intact!)
4. Pro: Easy to Maintain
One of the main reasons why this material became a popular option with so many people is because it requires minimum maintenance. Once it is placed on the walls of your home, you won't need to worry a lot about maintaining and it will perform well for the next thirty to forty years.
5. Pro: A Wide Range of Colors
Since it first appeared, it has improved quite a lot, which means that today, you can choose from a wide range of beautiful and diverse colors and textures. There are literally hundreds of choices that you can choose from, which means that you can opt for something that will suit your backyard and house properly.

6. Con: Damage From Extreme Weather
As we mentioned, these panels can withstand most of the elements, however, it could get damaged if it is exposed to harsh weather for a long time. If the weather is too cold, it maycause the material to crack, allowing water to enter the panels and encouraging the growth of mold and rot underneath This is why it is important to consider the climate in your area, consult with your vinyl siding installer to choose the proper thickness and type of material.
6. Con: It Can Get Dents and Scratches
Although there are so many wonderful things about vinyl, you should know that it can easily get dents and scratches. All it will take is a heavier object such as a ball, stone, or a power washer, and it will create a dent. When the panel gets a dent, it can be removed and replaced. Since it has an interlocking layout, call a reputable vinyl repair professional to replace it, saving you time, money and frustration!
8. Con: It Can Be Difficult to Match the Color
Although this material comes in a wide range of textures and colors, it can be quite difficult to find the exact color when a dented panel needs to be replaced. And, if it is older, it will become even more complex since the color will be faded. This can be prevented by painting all of the siding, which means that you can replace a panel without worry about the color.
9. Tip: Call the Professionals
When it comes to installing vinyl siding, you're a few questions you should ask yourself:
Q: Can can you install it yourself?
 A: Yes. You can install yourself, but like anything else, getting it done and getting it done properly can make a difference in maintaining the investment of your home or property.  Contact a professional vinyl installer to learn more about what is involved, and how it may benefit you to choose a professional to do the job.
Q: How do I choose a vinyl siding contractor?
A: What are the best ways to choose a contractor is to ask friends and family for referrals. For vinyl siding installation and Raleigh North Carolina, Cavalry Roofing has a list of super satisfied clients and customers who rely on them vinyl installation and repairs.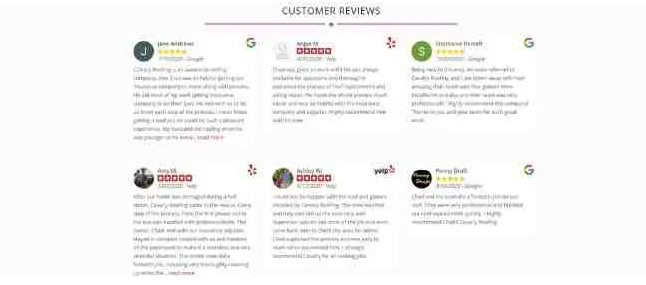 Vinyl siding panels are a suitable choice for all homeowners that are on a tight budget. Besides being relatively affordable and easy to install, it is also durable, meaning that it could last for a long time. Careful consideration of your climate will go a long way toward helping you choose the right gauge of the material to choose.
Call Cavalry Roofing at (919) 888-1906 for a free estimate on installation or replacement of your vinyl siding in Raleigh, Apex, Cary NC. (See a full list of our service areas here)