Are Metal Roofs Worth The Extra Cost?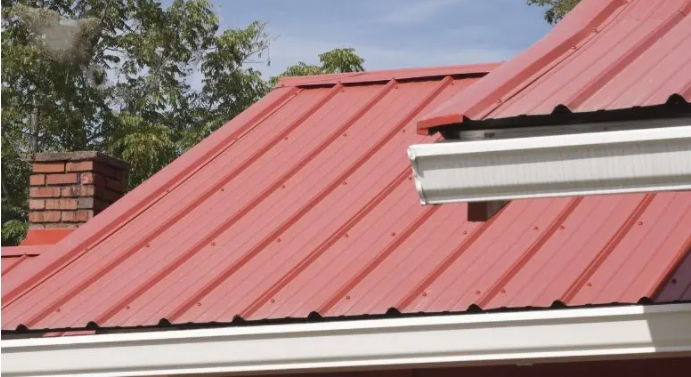 Metal roofing has slowly but surely started to become perhaps the most mainstream type of roofing over the years.  The question for a homeowner is, are metal roofs worth the extra cost? There are various types of benefits to using metal roofs that you simply don't get if you use any other type of roofing. If you've been considering replacing your roof then you might want to consider both the benefits and downsides, and once you've had a chance to weigh out your options you'll be able to determine if a metal roof is right for your home, or you want to stick with the more traditional options like architectural shingles or tile roofing.
So…Are Metal Roofs Worth The Extra Cost?
Here are some things to consider when deciding whether or not to invest the extra money in a metal roofing product for your home or business:
Longevity
The popularity of metal roofing certainly doesn't come as a surprise at all nowadays as the list of benefits that they have to offer is quite extensive and these benefits often end up outweighing the drawbacks that come with this particular choice.
Among the biggest benefits of using metal roofs is the fact that they're simply a cut above all other options in terms of longevity.
Where traditional roofs are known to last for one or two decades at most in ideal situations, metal roofs are actually known to be so resilient that, depending on the type of material used in them, they can easily last over fifty years. This is an enormous amount of time and this is perhaps one of the key reasons why so many people have started to prefer this option.
Durability
Alongside being incredibly long-lasting, metal roofs are insanely durable as well and this is another one of their major highlights.
Metal roofs have been known to survive under some of the toughest conditions whether it's gusts of wind going over a hundred miles an hour or a thunderstorm that lasts an entire day.
If you have a metal roof installed, you can be sure that it will be able to brave the elements under every possible scenario and will keep everyone under it safe and secure at all times.
It goes without saying that the durability of these roofs is only as good as their maintenance so one shouldn't simply install and forget about them and should inspect them on semi-regular intervals to ensure that there aren't any deficits.
Eco-friendly
The fact that metal roofs are good for the environment is yet another reason why so many people have started flocking to this particular option. The defining aspect of a lot of roofing options is usually the fact that they are made up primarily of recycled content so they certainly don't have as much of an adverse impact on the environment as traditional roofing options.
Downsides
It goes without saying, though, that metal roofs come with their fair share of downsides as well:
Perhaps the most significant among these is the fact that these can be quite costly. The prices of metal roofs are often up to two or three times higher than conventional options, and this is something that can put a lot of people off this choice.
Metal roofs also tend to be noisier than most but this is something that can be remedied through the use of effective insulation, though this will also end up increasing the cost a bit more.
Whether you are building a new home, replacing an old roof, or have an emergency roof damage insurance claim, Cavalry Roofing & Solar in Raleigh North Carolina is an experienced company providing homeowners and Property Owners with  the service is required to get the job done right the first time every time. Visit our FAQ page, and contact Chad at for more information on your roofing needs in the North Carolina Triangle region!