Raleigh NC Roof Accessories FAQ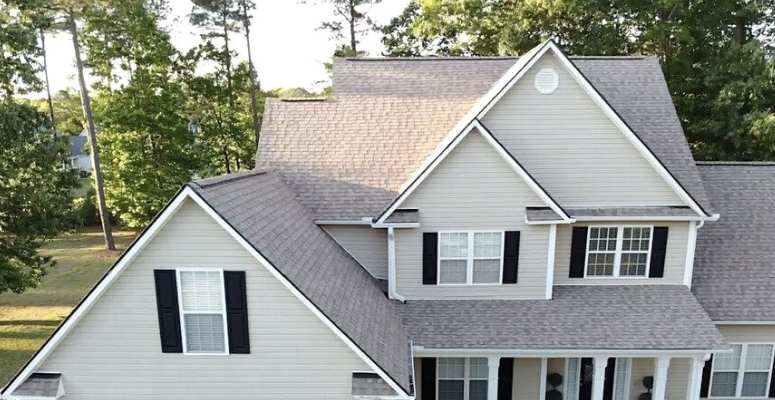 What Are Residential Roof Accessories?
Installing a roof may seem like a simple job…you roll out some paper, nail down some shingles, and you're good to go, right?  Not so! Installing a roof on a home or a business requires skill, knowledge, a strong commitment to safety. Our NC roof accessories FAQ provides the additional information you need to know to ensure the job is done right.
It is important that your roofer have the ability, tools and knowledge to troubleshoot any problems that arise.
There are a number of residential roof accessories that can enhance the life of your roof – even in areas with severe weather. In the Raleigh NC region, these are not just visually appealing accessories, but roofing products designed to protect your new roof, your car, your deck, and your family!
Most Common Roof Accessories:
Cap Shingles
Ridge cap shingles are critical to install on the ridges of a roof, where there are angles and protrusions such as chimneys or vents.  They are specifically designed to protect high stress areas that need more protection from wind, rain and the elements. These look much like the standard shingles. They can come in all types of accents to complement the style of your home or business.
Low Slope
Low slope roofs are roofs with less than a 2″ in 12″ pitch (for every 12″ horizontal, the roof pitch rises 2″).  On this type of roof, typical architectural shingles cannot be used. The low pitch of the roof results in water not running off the roof surface adequately, leaving water to basically stand on the shingles.  This can cause serious water damage to the underlying plywood or OSB.
Cavalry Roofing can remove shingles, make repairs to correct any framing damage and update your roof with the correct low pitch roof materials.
Starter Shingles
Starter shingles (also called starter strips) are not the same as roofing shingles. A starter shingle is the first shingle product applied to the roof over the top of the synthetic underlayment at the eaves.  It has a strong adhesive edge to  prevent wind and water damage. The adhesive edge prevents wind from catching under the shingle and ripping it off, as well as keeping water from backing up underneath the roof. Starter shingles are used on all the eaves and rakes of a roof.
Using a starter shingle on your roof may be an important part of your roof warranty.
Roofing Underlayment
One of the most important components of any roof installation is the underlayment. Roofing underlayment is a product that is sandwiched between the shingles and the roof deck, which is typically either plywood or wood particleboard (OSB). Its job is to provide an extra layer of protection from moisture damage.
There are two main types of roofing underlayment: felt and synthetic. There are pros and cons to each. Contact Chad at Cavalry Roofing for more details and information on what type of roof underlayment is best for your roofing project!
The right roof accessories can ensure the roof on your home or business lasts as long as possible, providing the most protection possible from the elements.
Cavalry Roofing specializes in residential and commercial roofing in Raleigh, Garner, Holly Springs, Fuquay-Varina, Angier, Apex, Cary and Clayton, North Carolina. Contact us today. Call (919) 888-1906 for a free estimate, or contact us online. We are a veteran owned company committed to excellence in every job we do!  View our roofing portfolio here.